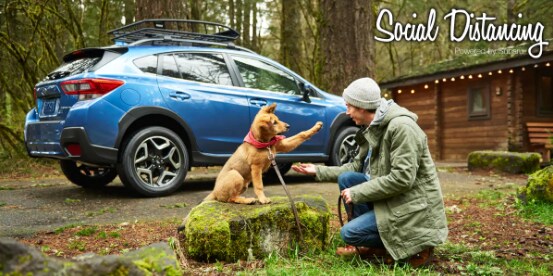 If there is one thing that is for sure, social distancing has become our new reality. At least for the foreseeable future. Unfortunately, however, providing our community with a sense of hope seems to be the only way that we are going to help get the COVID-19 virus under control until scientists develop a vaccine that can deliver it a knockout blow.

Although it is inadvisable to be in public spaces where you might run the risk of exposing yourself to this nasty bug, thankfully you still have your trusty Subaru as a means of beating the cabin fever. Below, you'll find a few things you can still safely do in your Subaru while on lockdown.
Camping in the Backyard
The obligation to stay home until further notice has come as a tough blow for people who harbor a passion for the great outdoors. If you count yourself among this number, the next best thing is to pitch up in your backyard to enjoy the wonder of sleeping out under the stars. It has never been easier to simulate the authentic camping experience at home than with the Tepui Rooftop tent. Keeping you away from the cold and damp of the bare earth or grass, Tepui's fantastic range of tents work well with a wide range of cars, fitting especially snuggly to the roof rack that comes as standard on Subaru's range of all-terrain vehicles.
Drive-in Movie Theater
For those of us who desperately miss heading out to the cinema to catch the latest movies, there may just be a solution to help you wash away those quarantine blues. Drive-in movie theaters are currently trending since they offer the chance for people to get out and about without risking their health. Roll up in your Subaru to your nearest drive-in movie theater and get your fix of the silver screen to keep yourself sane at this trying time.

Mobile Hotspot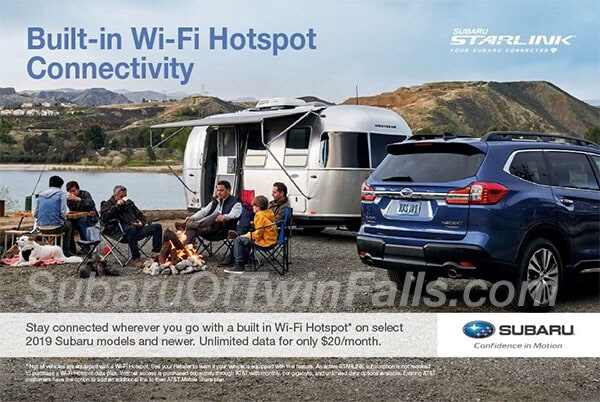 Taking your Subaru out for a spin is a great way to clear your head amid the trials and tribulations of the lockdown. The great news is that you can now drive up to your favorite scenic spot and enjoy the very best internet speeds around with Subaru STARLINK™ mobile hotspot, which is available on a select range of models. Whether you want to stream your favorite series or keep in touch with the latest news, the awesome reliability STARLINK™ will not let you down.

Why not clean and detail it?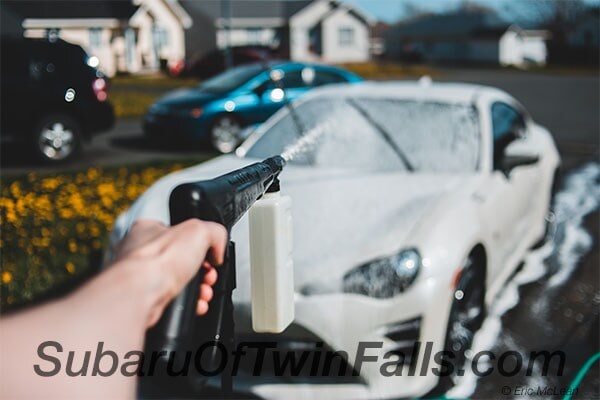 With most of us at somewhat of a loose end as far as ways to stay occupied are concerned, there has never been a better time to pay a bit of care and attention to your motor. Whip out the vacuum, the hosepipe and body wax and spend a little time cleaning, washing and shining the Subaru that you are so proud about to have it looking brand-new again.

Teach the dog how to drive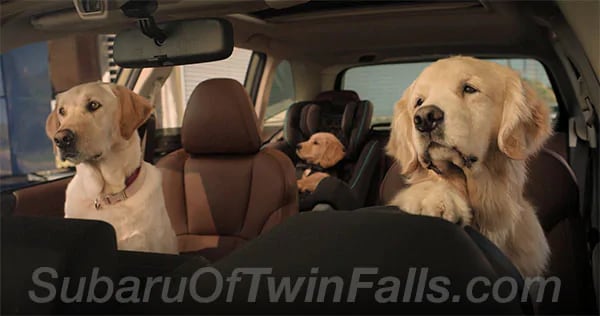 Your Subaru is so smooth and easy to drive that it is perfect for teaching new drivers the ropes. Now that the roads are clear, you are free to realize that long-held ambition of teaching your canine friend how to drive like the Subaru Barkleys dogs from the commercial. No matter the cognitive ability of your hound, parallel parking and maneuvering the vehicle around tight hairpin bends should prove no obstacle providing it can reach the pedals and manage to get a firm grip on the steering wheel. Bear in mind that canine driving lessons are best carried out in cars with automatic transmission.

Let us pick up your vehicle for any overdue maintenance

At the end of the day, despite the great suggestions laid out above, it is likely that your Subaru is going to see far fewer miles over the next few weeks and months ahead. Now might be the perfect opportunity to have a qualified Subaru mechanic give your vehicle some long overdue maintenance.
Subaru of Twin Falls is taking all the necessary precaution to stay safe, while still operating and serving the Twin Falls Area. We have put in place a Delivery Service for your convenience and peace of mind. If your vehicle needs any repair, service or is due for its scheduled maintenance, we will make arrangements to pick up and deliver your vehicle to maintain the social distancing procedure.
Call our Service Department at 888-487-1829 to schedule a pickup/delivery.
There are a number of fun things to do involving your Subaru which will help to break the monotony of the lockdown. Whatever you decide to do during the quarantine, however, make sure you are responsible and follow government guidelines regarding social distancing. If we all work together, we can hopefully send this virus packing so that we can resume our normal lives again soon.