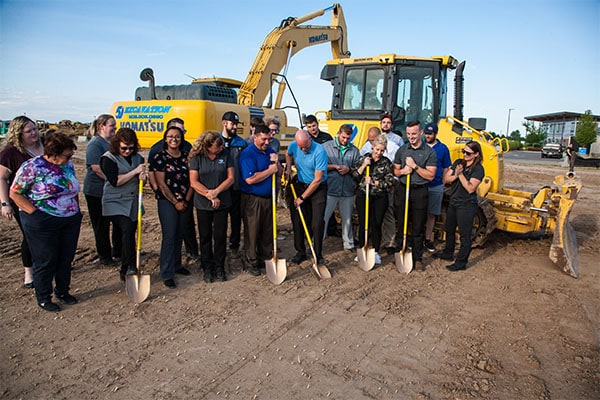 The time that so many have been waiting on, for years, is now on the timeline, and behind us.

On Tuesday, July 28, 2020, lead by General Manager Rob Bunn, the Twin Falls Subaru team assembled at our new location on Poleline Rd, next to the Westmark Credit Union branch. It was a great evening to bring the team together, and celebrate the start of construction for our new, state-of-the-art Magic Valley Subaru facility.

With our new Subaru Facility, we will have an expanded parts & service department, along with additional room for new Subarus for sale, next to our ever-changing used car inventory.

Drivers from all over Southern Idaho will soon find a gleaming Subaru Oasis awaiting them.